Through this time of uncertainty, the Greater Greer Chamber of Commerce is striving to connect your business to important resources in our community through virtual programs including live video interviews and Q&A sessions with community leaders, and virutal networking events. Check back often for updates and registration links!
Coffee & Conversations- Virtual Niche Networking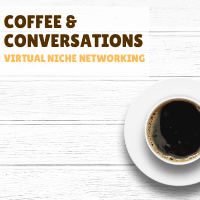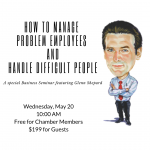 South Carolina Priorities Update with Governor McMaster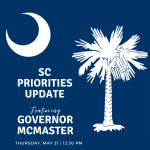 Bringing your community leaders to you. Click the community leader's name to watch their recorded session on the issues regarding COVID-19 and it's impact on our business community.
Rick Danner, Mayor, City of Greer
Suzanne Brown, Director, Upstate Homeschool Co-Op
Jason Zacher, Executive Director, Upstate Chamber Coalition
Dr. Chris Lombardozzi, Chief Medical Officer, Quality, Spartanburg Regional Healthcare System
Pamela Evette, Lieutenant Governor, South Carolina
Julie Hollister,Associate Director of Youth & Family Services, YMCA of Greenville
Swati Patel, Executive Vice President, Advocacy, South Carolina Chamber of Commerce
Lenza Jolley, Communications Manager, South Carolina Restaurant & Lodging Association
Meghan Barp, President & CEO, United Way of Greenville County
Helping Neighbors in Need- Daily Bread Ministries, Greer Community Ministries, Greer Relief & Resources Agency
Matt Hamby, Chief of Police, City of Greer 
Ed Driggers, City Administrator, City of Greer
Kostas Ionnidis, Clemson Small Business Development Center