Membership committee members are called Chamber Ambassadors. Chamber Ambassadors are passionate volunteers focused on supporting the Greater Greer Chamber of Commerce. They are active participants and visible in our community, functioning as a liaison to potential and existing Chamber membership.
Interested in the Ambassador program? Please review our guidelines here.
To apply to become a Greater Greer Chamber Ambassador, please fill out the Ambassador Application here.
If you have any questions about the Ambassadors please call the Chamber at 864-877-3131.
2020 Greater Greer Chamber Ambassador of the Year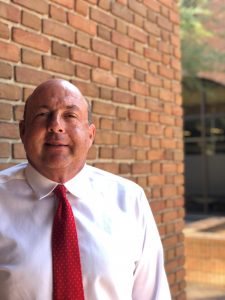 Jack Lucas, moved from NC to Greer 27 years ago.  Began his banking career 33 years ago in Lumberton, NC.  Married to Susan and they have 5 daughters, 3 of them are married and they have 3 granddaughters.  He is a graduate of Brigham Young University and enjoys spending time with his family, serving at church and outdoor activities.  He is the former Chairman of the Greater Greer Chamber of Commerce, former president of the Greer Centennial Lions Club, and currently serving as the Chairman of Partnership for Tomorrow.  For the past 50 years, he has been an active member of The Church of Jesus Christ of Latter Day Saints.
Jack is a Senior Commercial Banker with Countybank.  He joined the bank 15 months ago and is focused on bringing new commercial banking relationships to the bank in the Upstate.
Countybank is a full service community bank that has been in the Upstate for over 85 years with offices in Greenwood, Anderson, Greenville, Simpsonville and Greer.
                                       2021 Greater Greer Chamber Ambassadors